| NEWS
Top AI TOOls FOR INNOVATIVE EVENT MANAGEMENT
Discover the future of event planning: We've assembled a careful selection of innovative AI tools specifically tailored to streamline the process of event planning and execution. Whether it's press events, launch events, conferences, seminars or virtual meetings, these tools are ready to revolutionize events. From intelligent attendee analytics to creative support, we've selected the most practical AI solutions.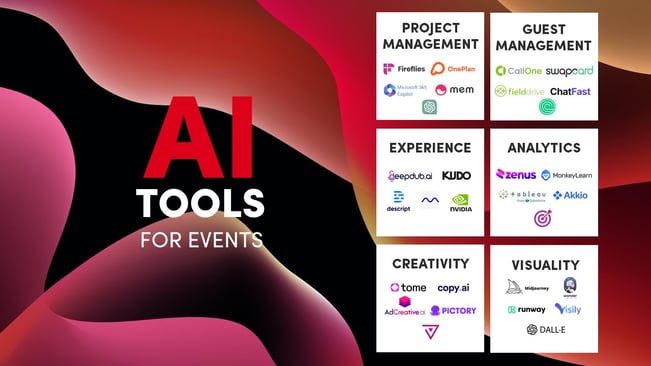 PROJECT MANAGEMENT
Fireflies helps transcribe, summarize, search and analyze video and phone conversations - in the process of brainstorming and conceptualizing events, this tool is a time-saver.
The AI-based tool OnePlan can be used to plan, design and manage venues for safe and successful events.
Microsoft 365 Copilot is a solution to improve Microsoft 365 apps (Word, Excel, Outlook, Teams and co.) by integrating AI-powered real-time assistance. This tool makes it possible to optimize creativity and productivity.
Storing knowledge, capturing thoughts, and having dynamic conversations with your own knowledge - it's all possible with the personalized AI Mem.
The AI-powered language model developed by OpenAI is capable of generating human-like text based on context and past conversations. For inspiration and creation of diverse text types.
GUEST MANAGEMENT
CallOne is a VoiceBot that confidently handles individual customer concerns on hotlines. This tool facilitates and optimizes service at events, for example by helping guests with their inquiries.
SwapCard lets you manage live events and hybrid events in one app that supports registration, lead generation, networking and more.
Fielddrive offers effortless check-in (with facial recognition), sustainable color badge printing, session scanning and more.
ChatFast is a platform that allows users to create their own GPT chatbot from their own data. The chatbot can answer any question and be embedded on a website.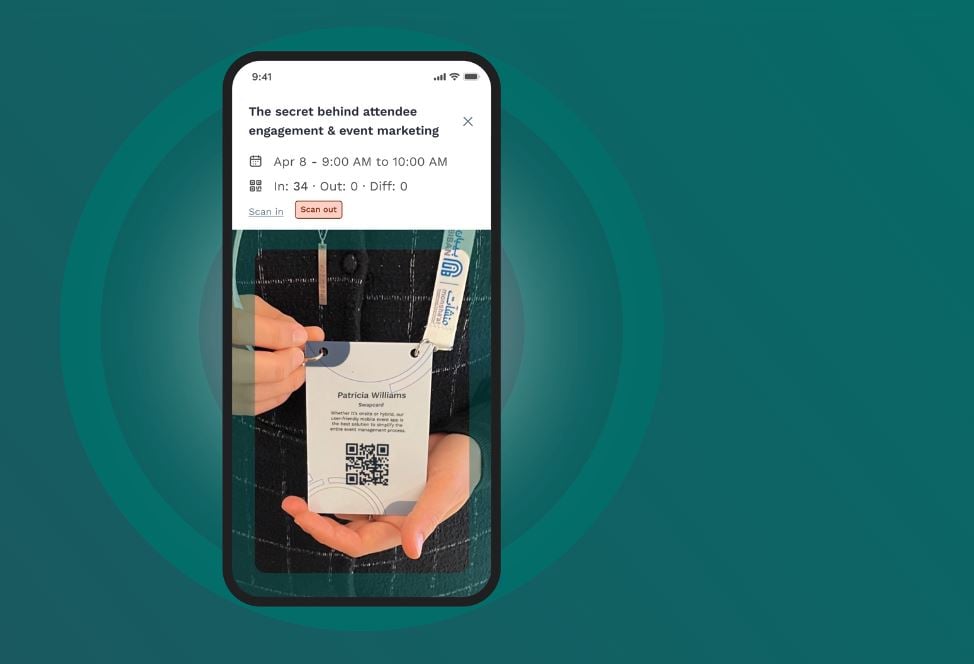 Event registration with SwapCard
EXPERIENCE
The AI tool Deepdub aims to bridge the language barrier and cultural gap of entertainment experiences through high-quality localization.
KUDO is a multilingual web conferencing platform with live human and AI-assisted translation. Transmit real-time translations in events, whether live, digital or hybrid.
Descript can be used as a tool for content production and playback at events. The tool can be used for taking notes, recording, podcasting, screen recording, sharing and publishing content.
Turn any room into a home studio with the NVIDIA Broadcast app. Stream live streams, voice chats, and video conferences with AI-optimized voice and video.
ANALYTICS
Collecting data with Zenus: Ethical Face Analytics lets you analyze guests in detail - their impressions, demographics, moods and more.
MonkeyLearn makes it easy to cleanse, tag, and visualize customer feedback - all in one place. This tool provides instant data visualizations and detailed insights, text analysis and data visualization in one.
Tableau helps make data visible and understandable. Users can make better decisions with analytics based on data + AI + CRM.
Akkio facilitates the creation of AI models for business applications. The tool enables users to leverage their data to create custom AI models without the need for programming or data science skills.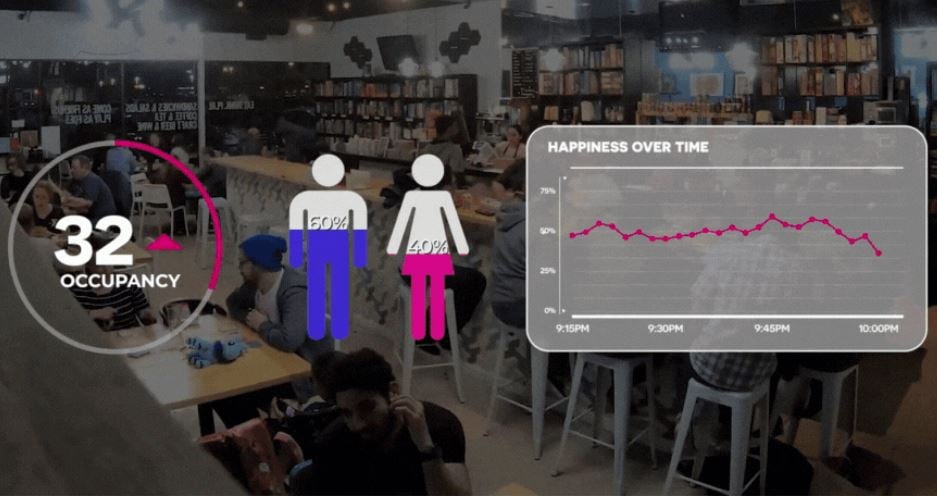 Ethical Face Analysis with Zenus
CREATIVITY
Tome allows you to create presentations from text templates. The generated presentations or slideshows include AI-generated images that accompany the text. The tool provides inspiration and supports with visual preparation of text elements.
Copy.aCopy.ai is an AI text generator tool that allows you to create high-quality and compelling copy automatically in seconds, such as blog content, website copy, digital ad copy, social media copy and more.
AdCreative is a marketing tool that uses AI to generate conversion-oriented ads and social media post creatives. It is used for inspiration and time-saving content creation.
Pictory allows users to create and edit professional quality videos with text, without the need for technical knowledge or downloading software.
VISUALITY
Midjourney AI is a versatile text-to-image service that allows users to generate meaningful images from text descriptions.
Wonder - AI Art Generator is an app that allows you to create unique digital artworks in seconds with different styles from baroque painting to futuristic landscapes.
With Runway, users can record a video and create an AI version in minutes, or use an existing video and transform it with text prompts, images, or style presets.
Visily is a wireframe tool that quickly converts screenshots, templates or text templates into editable wireframes and prototypes, powered by AI.
DALL-E 2 is an AI system that can create realistic images and artwork based on a natural language description.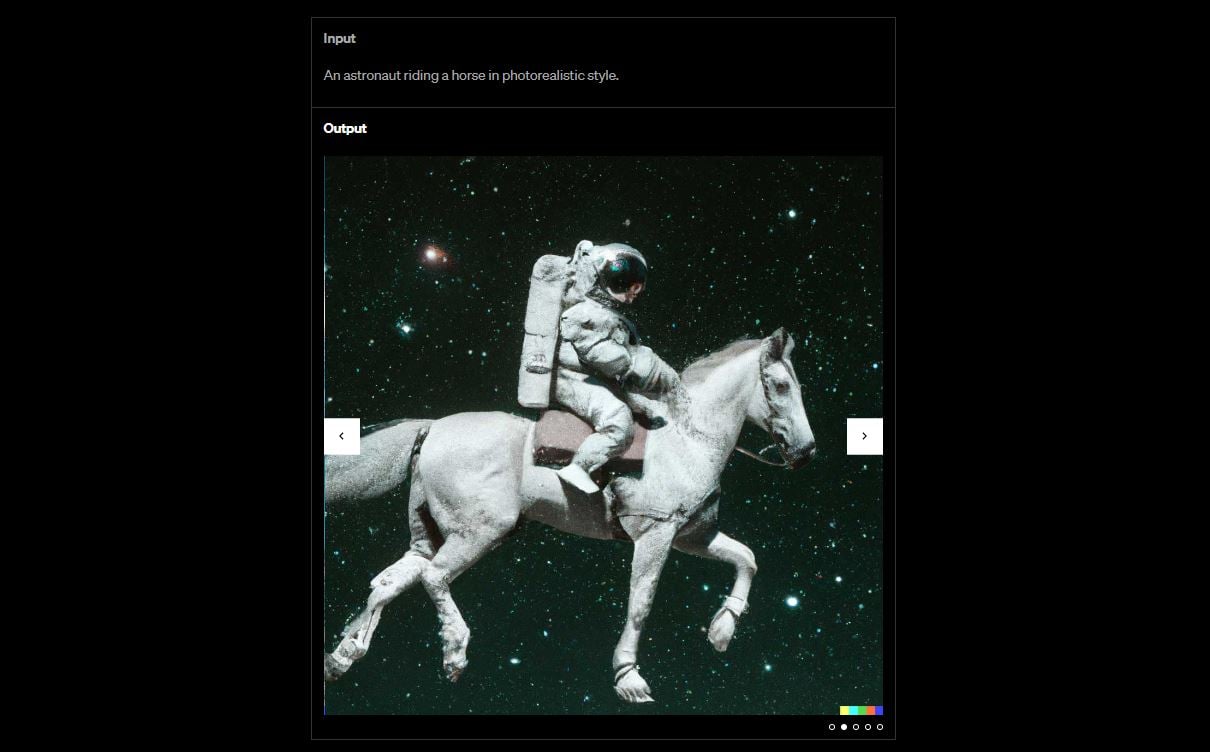 Text-based AI-generated image with DALL-E 2
Get ahead of the curve now and harness the power of AI for innovative events! 💡

For further information or personal recommendations, please do not hesitate to contact us.
---
RELATED ARTICLES:
AI AS A GAME CHANGER FOR SUSTAINABLE EVENT MANAGEMENT?
SHINE: SUCCESS FORMULA FOR EVENTS
LIVE CAMPAIGNS: EVENTS AS CONTENT CREATORS