| PRESS RELEASE
VOK DAMS Munich stages European Inventor Award 2022
VOK DAMS Munich has produced the annual European Inventor Award of the European Patent Office (EPO) since 2007 and has the pleasure to be involved in the 2022 chapter as well. The result was a wide reaching digital event, stylized as a TV award show, focusing on the creativity, dedication and achievements of the finalists.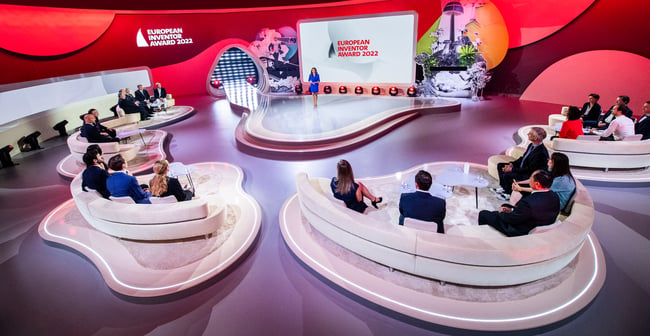 The European Inventor Award is one of the most prestigious innovation prizes in Europe. It is awarded annually in five different categories to outstanding inventors from Europe and beyond who have made an exceptional contribution to social development, technological progress or economic growth. This year, the new Young Inventors prize was also awarded to bright young minds whose ideas make an important contribution to the United Nations' Sustainable Development Goals.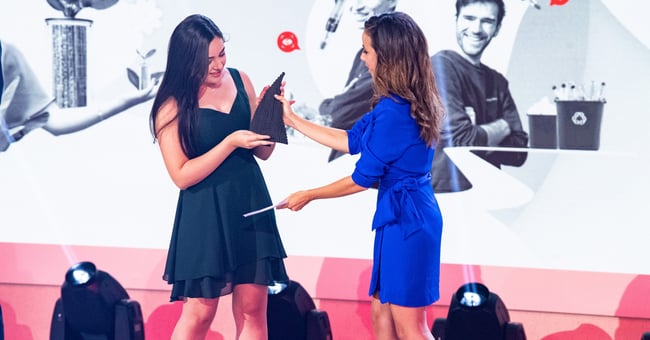 For this year's hybrid event, the finalists, their families and friends were invited to Munich's Bavaria Studios, from where the event was broadcast live in a TV show format.
The main stage of Bavaria Studios became the inventors' arena, with each award category representing a separate "island". The focus of the event was on the finalists and winners, their extraordinary stories and their world-changing inventions.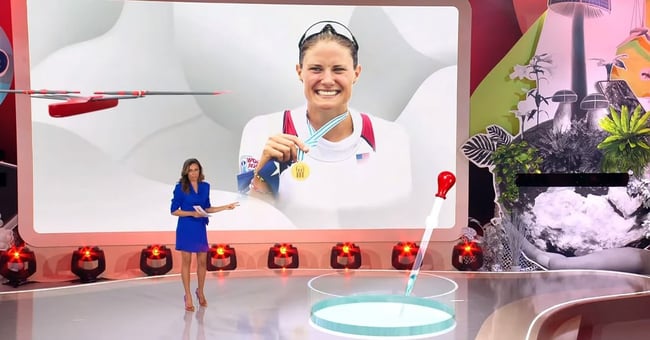 Augmented reality elements, such as the award or various references to the winner of the Lifetime achievement Award, made the show surprising and innovative. The participants were able to guess who would take home the special Lifetime achievement Award using clues on the show and via social media. This allowed the excitement to be maintained in the run-up and during the event.
VOK DAMS Munich was responsible for the full conceptualization and organization of the award ceremony. Since 2007, VOK DAMS has produced this event, which puts the spotlight on ideas and people who contribute to creating a better future.
---
RELATED ARTICLES:
DIGITAL EXPERIENCE HUB FOR A. LANGE & SÖHNE
CARIAD RELIES ON VOK DAMS CHINA FOR LAUNCH EVENT

FENDT AND VOK DAMS PRESENT THE DIGITAL SPOTLIGHT WEEKS