| NEWS
Diving into trends & Events with ... Sebastian Adam, Global Head of SALes & Consulting
Sebastian Adam is Global Head of Sales & Consulting at VOK DAMS worldwide. Always sourcing the latest trends and innovations, he guides clients through the digital world and inspires them. In this interview, the trendsetter reveals more about his passion for digital marketing and shows us new opportunities for the future of events.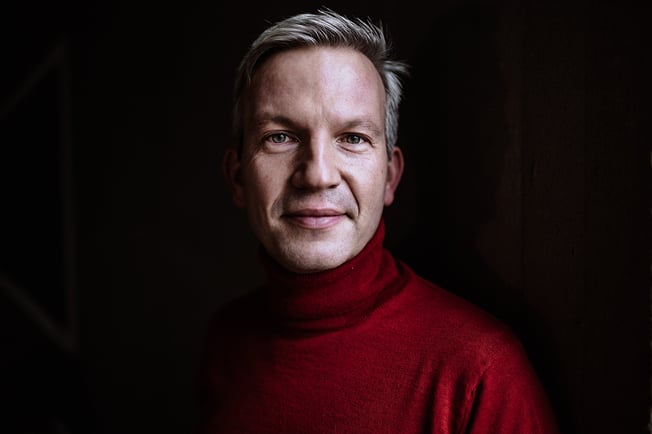 I want to revolutionize events by ...
... unprecedented digital and hybrid solutions! I have always had a fascination for digital innovations. Implementing novel concepts and spotting trends that perhaps no one is thinking of today - that's exactly my passion. I was one of the first to use technologies like VR, AR and holograms with Volkswagen in preparation for the largest auto show in South America. While these innovations were still in their infancy at the time and no other automotive brand had implemented anything comparable. Today these technologies are an established part of live marketing but still super exciting. In my work, I always strive to create completely new, innovative and tailor-made solutions for our clients and to contribute to something big. This always requires the willingness to take some risks and stay off the beaten path. Only this way can we break completely new ground in live marketing and shape an exciting future. I'm looking forward to it!
now is the time for innovation in live events becausE ...
The industry is changing - the topic of digitization is not new, but it has made a significant leap forward in the past year and offers us many opportunities to drive innovation and create a new event future. That said, I think innovation and new trends can come at you every day, everywhere. So I don't think there is a specific time for this. Rather, it's important to go through life with your eyes open and hungry for knowledge, never stand still and developing a flair for innovative communication solutions and ideas. Just as our world is always evolving, there will never be a cessation in live marketing either - and that's what's so exciting about it.
I draw my inspiration from ...
Travel! I have already lived and worked in Asia, South and North America as well as Europe. Especially when you travel, you get inspired by so many different experiences, people and cultures. Directly and indirectly. I am also a very inquisitive person and love to exchange ideas with innovative and creative people face-to-face, at events like CES.

the next big trend in live marketing ...
Sustainability and ecological management are becoming increasingly important and are also demanded more and more by clients and their target groups. As we say at VOK DAMS – "we love to make brands shine and people smile" – and the sustainability factor plays an essential role in this. Today, sustainable awareness is crucial for the success of a brand. With hybrid events, we can reduce the carbon footprint of events, as was already demonstrated during the pandemic. Instead of driving and flying miles, people participate in the event from their living room via VR glasses, as an avatar or hologram. Our open platform solutions offer numerous possibilities for creating holistic brand experiences, and live and digital can be combined in a variety of ways. Innovative solutions such as NFTs, which could act as tickets for concerts and other events and look like a digital fingerprint, also fit perfectly into today's zeitgeist and will create a positive impact for our society in the future.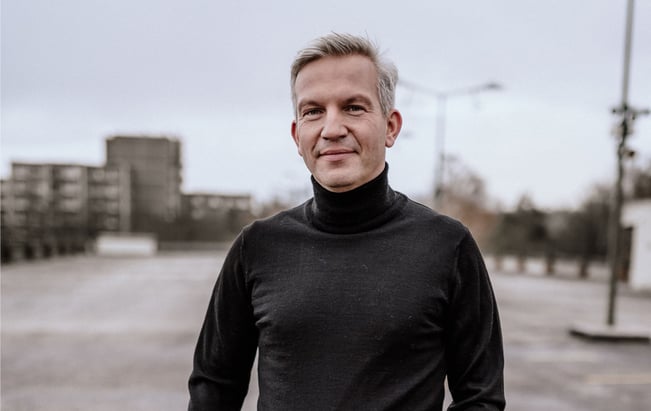 The needs of target groups are changing ...
Digitization is strongly driving the topics of individualization and social networking. It is dissolving old social structures and exploding communication possibilities. As a result, clients increasingly want a total package that covers all their needs. So in the future, it will be much more about thinking in 360 degrees and being able to offer them digital content creation, the creation of innovative platforms, social media as well as public relations and other aspects of marketing in addition to classic live marketing. The focus is on creating holistic brand experiences that combine physical and digital aspects and create an entire universe for a brand or company. With our GROHE X brand experience hub, for example, we have taken the first step and created a digital home that will be the central platform for all multimedia activities for our client Grohe in the future.
A skill which i am particularly proud of ...
I have learned to speak Portuguese fluently. In addition, in the last few years I've been paying more and more attention to giving myself time off, seeing things more calmly and taking the pressure off myself. I want to create something unique with my work, but at the end of the day, live marketing isn't open heart surgery so we shouldn't take ourselves too seriously. It's important to have a bit of fun while creating better results...
the future of hybrid events lies in the metaverse ...
In the last two years of the pandemic, we got our first taste of the Metaverse as a promising business model in the future of events. The Metaverse will offer entirely new opportunities to create encounters in virtual worlds designed entirely for businesses and brands. A vision for a new Internet that will be physically tangible and walkable. Brand experiences in the Metaverse will go far beyond simple streaming. It will be much more about using new technologies such as VR and AR to establish a personal connection with the participants and to interactively involve them in the experience. This is a development that we at VOK DAMS are following with a watchful eye in order to use the latest, exciting technologies for the creation of unique brand experiences.
A fun fact about me ...
When I get involved with new countries and cultures, I do it right. So in the ten years I spent in Brazil, I adopted dual German-Brazilian citizenship. German virtues meet Brazilian composure, which is super complementary for me.
the first event i ever attended ...
I can still remember it well, because it was actually pure coincidence. Suddenly I was standing with my best friend in the famous Blue Note Jazz Club in Las Vegas. On stage was the legendary James Brown, Godfather of Soul. Even today I get goosebumps when I think of that moment.
---
RELATED ARTICLES:
AS REAL AS IT GETS: EVENTS IN THE METAVERSE
SEBASTIAN ADAM JOINS VOK DAMS AS GLOBAL HEAD OF SALES & CONSULTING
NFTS - A MORE SUSTAINABLE OPTION TO CONVENTIONAL GIVEAWAYS