| NEWS
5 questions to ... Simone thomsen
Simone Thomsen manages the Munich office of VOK DAMS since 2013 and creates unforgettable brand experiences for clients such as BMW, A. Lange & Söhne, Fendt and the European Patent Office. We spoke with Simone about her passion for live events, sustainability, and what she is looking forward to in the coming year.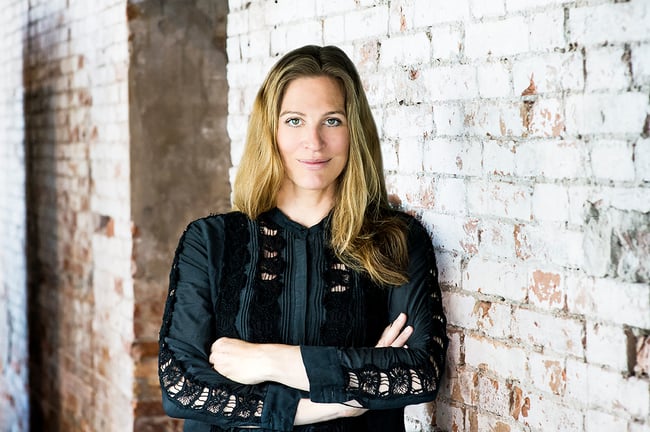 My event super power …
With our projects I always have the big picture in mind. The "WOW" moment when everything is in place and it's go time is what drives me! I quickly see the possible solutions that will get us to our goal. But my secret weapon is definitely our agile team here at VOK DAMS. We work together towards one goal. There is a vision that drives me and my team. We work as equals and trust each other to do our best at all times. I value my team's work and my work and input is valued. I always get up in the morning and are keen to go to work because I enjoy creating impactful projects with my team.
I would like to make live marketing more sustainable by ...
Events during COVID-19 demonstrated how the carbon footprint of events could be reduced through digital and hybrid implementation. Through less travel, reduction of space requirements and therefore energy supply, through less waste as well as the reduction of production of event materials. In the future, digital elements must always be an integrative part of the event conception in order to reduce the negative impact of live events on the environment. Of course, aspects such as electricity usage and CO2 consumption also come into focus with digital and hybrid events - the right decisions must be made here. Supply chains, manufacturing processes and many other aspects can significantly optimize the sustainability value of an event. The important thing is to make events more and more climate-friendly by setting specific goals and continuously adjusting the process.
Hottest trend in events ...
I like to find long-term solutions. That's exactly what we offer with our Brand Experience Hubs. Brand Experience Hubs offer countless possibilities for live marketing concepts. I'm convinced this is the next milestone in digital and hybrid event design. All emotions, all experiences that are possible in connection with products or brands come together here, readily available for the whole range of possible target groups. An exciting, innovative format that creates a holistic and personal brand journey and brings the brand to life in the digital space.
My favorite project so far …
BMW 100 years – best team ever – biggest challenge ever!
That's what I'm looking forward to in 2022 ...
I'm looking forward to the return of real live events, trade shows and conventions. After the long months of COVID-19 directed online-only projects, I'm looking forward to bringing people together face-to-face again in a completely new way. We have learned a lot in the past years: digitalization, sustainability and agility will continue to play a major role in events. Combined with real live experiences, we will take hybrid brand experiences to a whole new level. That will be really exciting!