| NEWS
VOK DAMS SIGNS DIVERSITY CHARTER
By signing the Diversity Charter, we at VOK DAMS are sending a clear signal for tolerance and diversity. As an owner-managed agency, an appreciative and inclusive environment is particularly important to us. The holistic understanding of DE&I (diversity, equity and inclusion) is a decisive factor, significantly influencing our success in a positive way.


The Diversity Charter promotes diversity in companies and institutions. As a member, we make the promise that we establish and embrace a culture of appreciation for each and every individual, mutual trust and mutual respect. We treat everyone equally, regardless of gender, age, skin color, culture, ethnic origin, sexual identity, disability, religion or beliefs.

Diversity is key to the success of our company. This applies to the diversity in our teams and the diverse needs of our clients and our business partners. The diversity of employees with their different skills and talents opens up opportunities for innovative and creative solutions.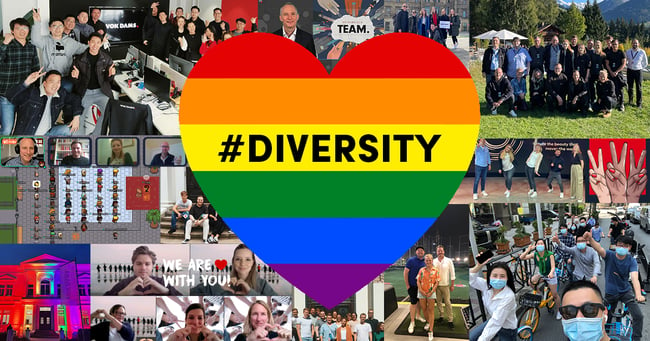 Under the Charter, we commit to:
Maintaining an organizational culture that is characterized by mutual respect and appreciation of each and every individual. We create the conditions for these values to be recognized, shared and lived.

Reviewing our HR processes on a regular basis to ensure that they do justice to the diverse skills and talents of all employees and to our performance standards.

Recognizing the diversity of society inside and outside the organization, to appreciate the potential it contains and to use it profitably for the company.

Making the implementation of the charter part of our internal and external dialogue.

Providing public information about our activities and progress in promoting diversity and appreciation annually.

Involving all our employees in the implementation of the charter and transparently communicate all activities related to diversity.
For VOK DAMS, diversity means not only a culture of mutual trust and mutual respect, but above all inspiration and a driving force for our work. We draw creativity and strength from it, which helps us to create unique and impactful solutions. We are constantly reviewing and expanding equal opportunity activities in order to keep the diversity in our actions and thoughts alive and kicking.
---
REALTED ARTICLES:
VOK DAMS DONATES 11,580 MANGROVE TREES TO MALIZIA MANGROVE PARK
NFTS - A MORE SUSTAINABLE OPTION TO CONVENTIONAL GIVEAWAYS