| NEWS
PORSCHE PHOTOFAIRS - DREAM IN COLOUR
Porsche Photofairs 2023 captivated art enthusiasts and car aficionados alike with its vibrant display of "Dream in Colour". Porsche and VOK DAMS China, in collaboration with renowned Chinese and international artists, curated an exciting photo and art exhibition. The event showcased the fusion of classic elegance and innovation embodied by the limited edition Porsche Taycan. As guests embarked on a journey through four pillars – Origin, Inspiration, Passion, and Vision – they were inspired to chase their dreams and turn them into reality.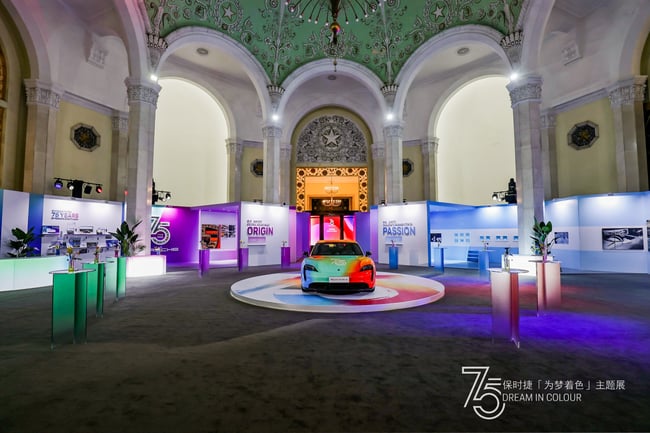 ORIGIN: Embracing the Legacy of Porsche
Seventy-five years ago, Ferry Porsche launched an iconic brand that continues to pursue perfection in sports cars. The "Origin" pillar at the exhibition pays homage to Ferry's vision and invites visitors to follow his example. It reminds us that by embracing our origins and staying true to our passions, we can transform our dreams into tangible achievements.
INSPIRATION: A Fusion of Tradition and Innovation
Yang Yongliang, with his captivating "digital landscape" art style, masterfully merges traditional Chinese culture with modern technology. In the "Inspiration" section, his commissioned artwork, along with another premiering in China, captivates viewers by showcasing the interplay between heritage and innovation. These pieces serve as a reminder that inspiration can be found in the seamless blending of the old and the new.
PASSION: Fueling Dreams with Determination
"Passion" is dedicated to those relentless dreamers who possess unwavering passion and the determination to pursue their aspirations. This pillar celebrates individuals whose actions are driven not by fame or fortune, but by their genuine love for what they do. It encourages us to create the extraordinary and transform our dreams into reality through love and perseverance.
VISION: Shaping the Future through Bold Imagination
Throughout history, visionary individuals have transformed the world by turning their dreams into tangible visions. In the "Vision" section, Chris Labrooy's avant-garde perspective of surreal futurism interprets his dream Porsche. His artwork encourages dreamers to be bold and forward-thinking, reminding us that our imaginative foresight can shape a brighter future.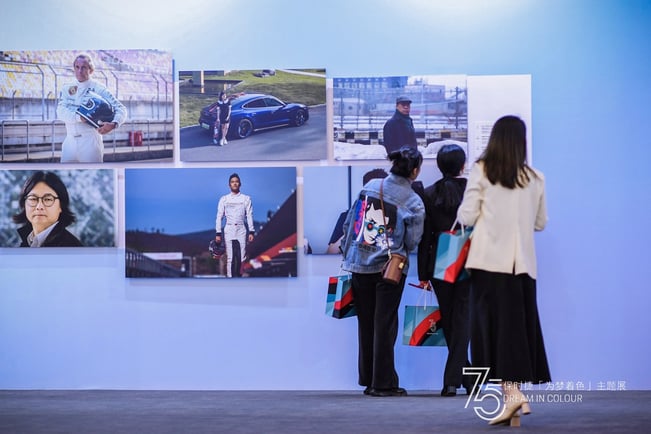 Collective Art: Celebrating Community and Creativity
As the journey through the exhibition concludes, guests were given the opportunity to contribute to a collective artwork. They were invited to share their own photographs, which were then integrated into a mosaic. This collaborative project symbolizes the power of community and creativity, highlighting the beauty of diverse perspectives coming together to create something extraordinary.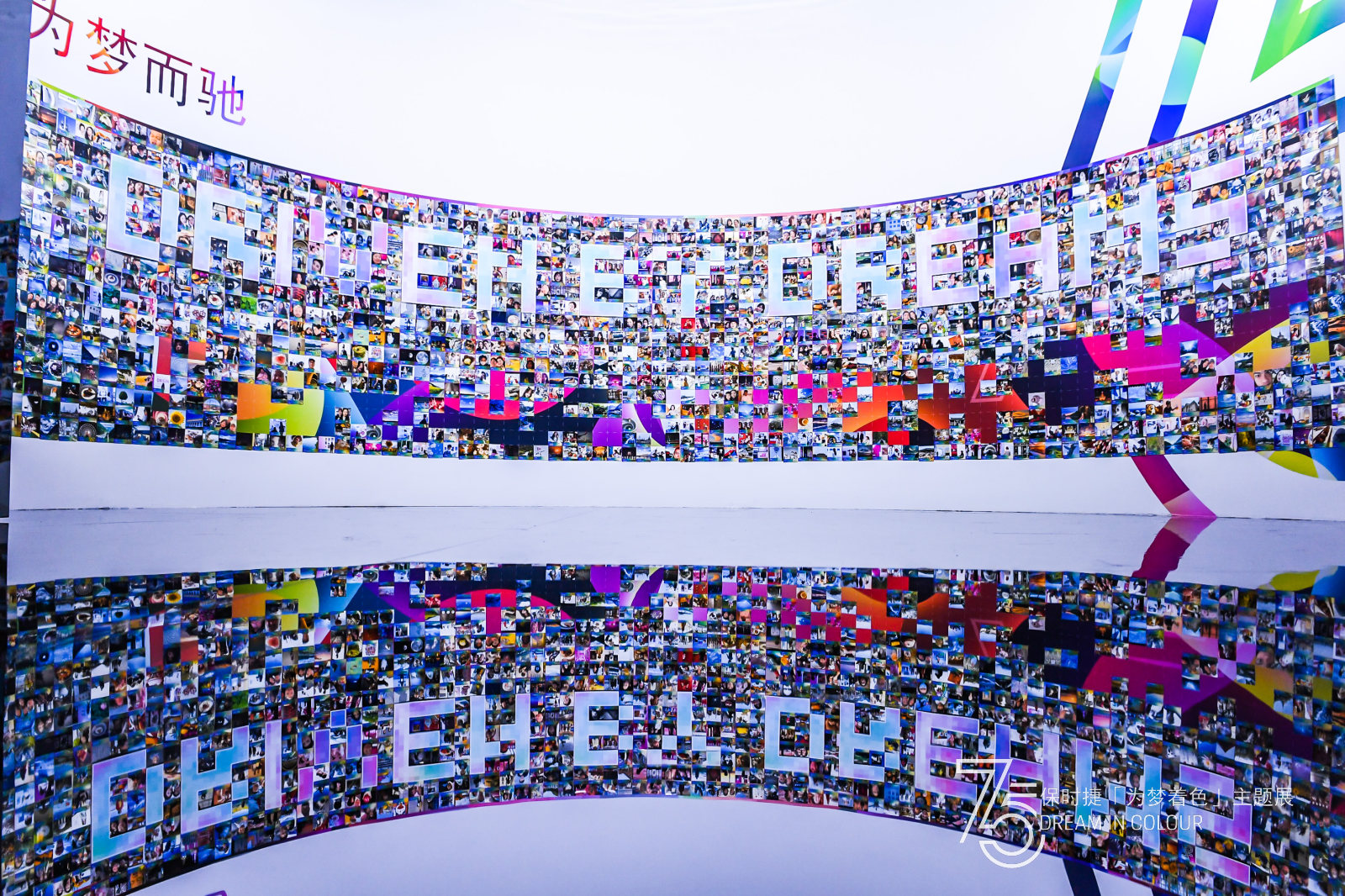 Porsche Photofairs 2023 and the "Dream in Colour" exhibition showcased the remarkable synergy between art, innovation, and the pursuit of dreams. Through the four pillars—Origin, Inspiration, Passion, and Vision—the event celebrated the courage to follow one's dreams, urging us to embrace our origins, find inspiration in unexpected places, fuel our dreams with unwavering passion, and shape a brighter future through bold imagination.
This immersive experience taught us the beauty of pursuing our goals and striving for the best, always. Join us and Porsche in the exhilarating race towards our dreams, where the only limits are the boundaries of our imagination. Together, let us paint our lives in vibrant hues and create a world where dreams are realized.

---
RELATED ARTICLES:
HYBRID ROADSHOWS – THE HOLISTIC WAY OF BRAND EXPERIENCE
UNLEASH THE METAVERSE AT YOUR EVENT