| NEWS
Open event platforms - An important part of your event strategy
Digital and hybrid events continue to play a central role in live events. As a backup solution in winter or as a long-term hybrid event strategy consisting of large, decentralized live events alternating with digital event formats throughout the year.
The live event business is reminiscent today of changing from winter to summer tires. The winter tires come on from October to Easter. Summer tires from Easter to October. Similarly, Easter to October is becoming the live event period and October to Easter the digital and hybrid event season with always guaranteed remote attendance.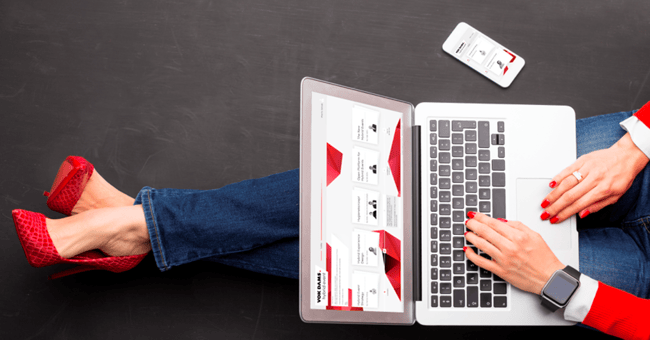 Digital event platform: The VOK DAMS Hybrid Open Platform
Digital events are much more than live streaming. They can be unique, immersive and far-reaching digital worlds. An unforgettable experience for all participants. Open platform solutions such as the VOK DAMS Hybrid Open Platform (HOP) are the technical backbone for such engaging and impactful experiences.
Whether for a trade fair, dealer event, press conference, management conference or product launch – technology always needs to the concept. Without a flexible, technical solution, it is therefore no longer possible to produce a contemporary and effective digital event.
The wide range and the complexity of existing online services require systems to be opened up. The VOK DAMS Hybrid Open Platform is a flexible white-label solution that meets event requirements through the seamless integration of other, proven IT systems.
From systems like Conceptboard, Mentimeter, Sli.do, IBM Watson Video to virtual applause - an open platform offers the flexibility to bundle proven services according to the concept. The applications merge on a user-friendly and individually branded interface. This creates the framework for a real, emotional digital brand experience.
---
RELATED ARTICLES:
L'ORÉAL AND VOK DAMS TOGETHER AGAIN FOR L'ORÉAL DAY 2022
EVONIK BUILDS ON THE DIGITAL EVENT EXPERTISE OF VOK DAMS FOR THE "EVONIK MEETS SCIENCE" SCIENCE FORUM
VOK DAMS OPEN PLATFORM FOR HYBRID EVENTS