| NEWS
Newcomer Meeting AT VOK DAMS
All new VOK DAMS employees are invited to the "Newcomer Meeting" at the VOK DAMS headquarters in Wuppertal. A colorful mix of group presentations, helpful information about benefits and tools from HR, Corporate Communications and IT, to guarantee a successful and smooth start for all. This year's meeting took place live again, after virtual newcomer gatherings during the pandemic. It was a true pleasure to welcome new team members from our Berlin, Hamburg, Frankfurt, Munich and Stuttgart offices face to face again.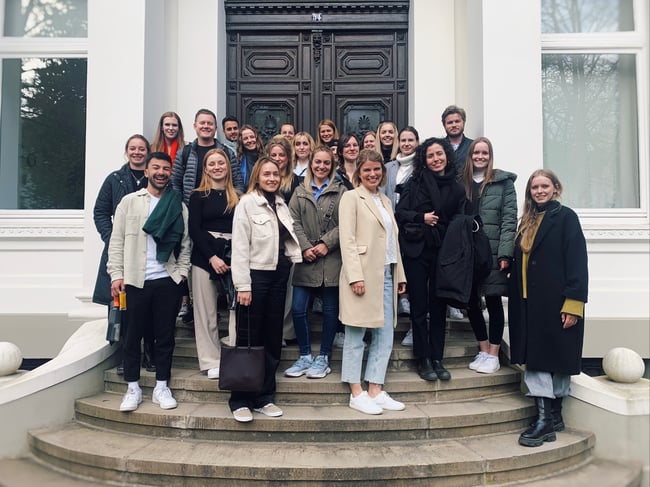 VOK DAMS worldwide has 300 team members in Wuppertal, Hamburg, Munich, Berlin, Stuttgart and Frankfurt. Plus Beijing, Shanghai, Bordeaux, Madrid, London, Dubai, New York, Philadelphia, Prague and São Paulo. They relentlessly and passionately work on pitches and projects for blue chip clients all over the world.
VOK DAMS' approach to events and live marketing - whether live, digital or hybrid - is to always raise to a new level with the best combination of consultants, project managers, digital experts and creative people. The roots of VOK DAMS firmly lie in Wuppertal, where the agency group was founded around 50 years ago by Mr Vok Dams himself.
At the VOK DAMS Newcomer Meeting, new colleagues receive a comprehensive insight into the corporate structure, goals, brand and the customer perspective of VOK DAMS. They also receive a welcome package with important information and some goodies to get them off to a good start. The newcomer meeting is also about creating space for questions and inviting people to network. In 2022, the VOK DAMS newcomers meeting ended with a fun barbecue on the terrace of the VOK DAMS Villa in Wuppertal.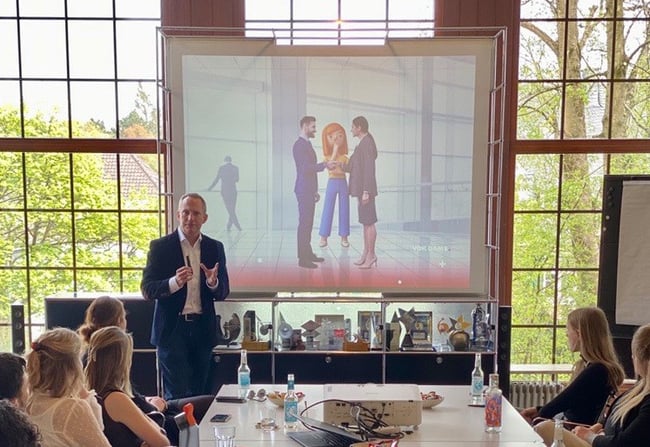 RESPONSIBLE ACTIONS
Taking responsibility is in the VOK DAMS DNA. Whether as a matter of course in the daily work of agile teams or as a responsibility towards society and nature. At VOK DAMS, sustainability is very important. Sustainability is more than just using resources sparingly, it's about being pro-active. With the new colleagues traveling from all over Germany for the newcomer meeting, VOK DAMS decided to compensate for the journey by making a further contribution to the reconstruction of the mangrove forest in Mati, Mindanao in the Philippines, to support the regeneration of the ecosystem. So far, VOK DAMS donated 15,000 mangroves to the Malizia Mangrove Park.
JOIN THE TEAM
You are looking for an inspiring environment in the field of brand experiences? Join VOK DAMS and support us at one of our many locations. Please find our current job offers here: https://jobs.vokdams.de/jobs
---
RELATED ARTICLES: