| METAVERSE EXPERIENCE STATION
Unleash the Metaverse at your event
Everyone is talking about the Metaverse and it's finding its way into event formats at breakneck speed. The demand for integrating the Metaverse into events has increased significantly in the last three months and keeps on going. From an orientation workshop, an experience area at a live event to a complete event in virtual worlds.
The Metaverse is not a short-term trend. It's a steadily evolving and unstoppable digital shift. It's not something you could nor should ignore. To prepare yourself and your organization, you should deal with the Metaverse now while it's still in its infancy. Live events are a great platform to reach employees, managers, customers, the media and other target groups.
BUT HOW? WHERE DO I START?
The first step is to create the fundamentals. To have an opinion about the Metaverse, you first have to experience it. Many of our clients are inquiring customer inquiries about this: how do we take our first steps in the Metaverse. How do I create awareness of this disruptive innovation at my company?
OUR RECOMMENDATION
Bring the Metaverse to your next event. It doesn't have to be the main theme of the event, but why not use your event as an occasion to introduce audiences to the Metaverse in relation to your brand and products.

We have created a Metaverse Experience Station, offering participants an immersive experience, showing how their potential next event can unfold in the Metaverse.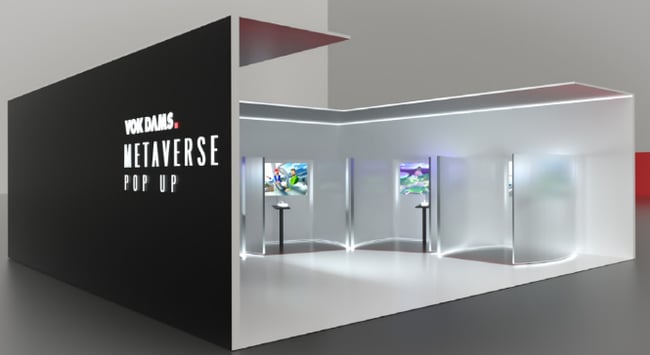 Under the guidance of an experienced guide, they can dive into fascinating virtual worlds and explore the Metaverse at their own pace. The goal of this experience is to promote digitization, to create a basic understanding and awareness of the limitless possibilities of the Metaverse. A simple but highly effective way to introduce the Metaverse at the right time without overwhelming participants with too much complexity. It's an agile and entertaining way to introduce the concept of Metaverse innovation and digital transformation to your target groups.
Case: Metaverse Pop Up Experience Station
Besides addressing the many individual inquiries for potential live events in the Metaverse, we have already activated our mobile Metaverse experience station for several international companies, including one of the world's leading management consultancies and various multinational car manufacturers.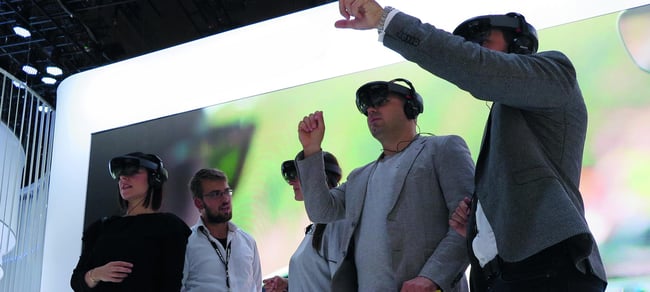 Our objective here was to make the Metaverse accessible to all participants in a practical and playful way with the help of our Pop Up Experience Station. Together with trained experts, the participants were able to explore the most diverse facets of the metaverse. In this way, participants who have already gained experience in the Metaverse were able to deepen their knowledge. Participants without any Metaverse experience are given the opportunity to enter a new world and develop a deeper understanding.

The result confirmed our expectations: the Metaverse subject gains significant increased attention through the deployment of an Experience Station with its various areas of interest. This opportunity to gain personal experience is particularly recommended for company executives. In addition to the actual practical experience, our guides can also give strategic advice and possible implementations along the way to those so inclined.

LET US BE YOUR METAVERSE TOUR GUIDES
Curious about how the Metaverse Pop Up Experience can complement your next event? Get in touch and arrange an appointment.
---
RELATED ARTICLES:
NFTS - A MORE SUSTAINABLE OPTION TO CONVENTIONAL GIVEAWAYS
AS REAL AS IT GETS: EVENTS IN THE METAVERSE
WHITEPAPER - MARKETING GOES METAVERSE