| VOK DAMS NEWS
ASKING an AI: How will artificial intelligence change the event industry?
Artificial Intelligence (AI) is about to turn things upside down by driving efficiency, personalisation and insights, revolutionising the way we live and work. But what does the future of the event industry look like in the age of AI? To find out, we asked an AI chatbot.
The following blog article is written by Open AI's chatbot ChatGPT. Let's explore the predictions of an artificial intelligence on how AI will change the event industry in the coming years – because who knows better than the AI itself? From automating tasks to creating more personalized and engaging experiences, we will look at the ways in which innovative technology will shape the future of events.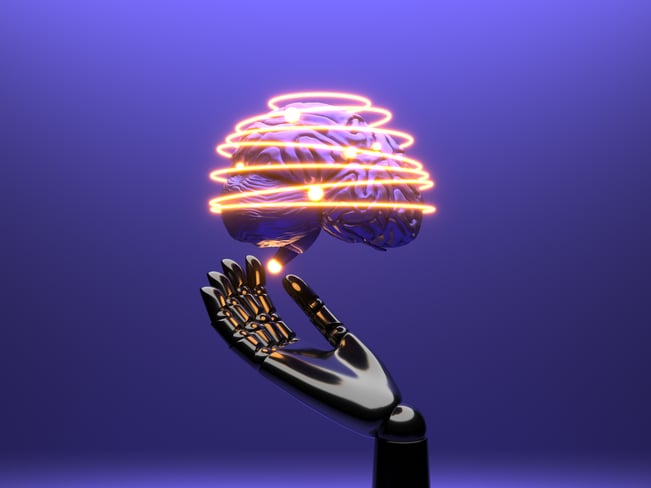 AI is rapidly transforming various industries, and the event industry is no exception. With the help of AI, event planners can now automate repetitive tasks, personalize the event experience for attendees, and gain valuable insights into their audience.
One of the most significant ways AI is changing the event industry is through automation. Event planners are often bogged down with tasks such as scheduling, budgeting, and sending out reminders. With AI, these tasks can be automated, freeing up event planners to focus on more important aspects of the event, such as creating engaging content and networking.
Another way AI is changing the event industry is through personalization. AI-powered chatbots can interact with attendees, answering questions and providing personalized recommendations. Event planners can also use AI to analyze data from previous events to understand the preferences and interests of their audience. This information can then be used to create more targeted and personalized events.
AI is also being used to gain valuable insights into the performance of events. With the use of AI, event planners can analyze data from social media, surveys, and other sources to understand how attendees are engaging with the event and what they liked or disliked. This information can be used to improve future events and make them even more successful.
The use of AI in the event industry is still in its early stages, but it is clear that it has the potential to revolutionize the way events are planned and executed. As technology continues to advance, it is likely that we will see even more ways in which AI can be used to enhance the event experience for attendees and make the lives of event planners easier.
In conclusion, AI is shaping the future of event industry in many ways, from automating repetitive tasks, personalizing the event experience for attendees, to gaining valuable insights into their audience. Event planners are realizing that AI can help them to be more efficient, effective, and provide more value to their attendees. As technology continues to evolve, we can only expect more innovation and disruption in the event industry.
---
RELATED ARTICLES:
UNLEASH THE METAVERSE AT YOUR EVENT
NFTS: A MORE SUSTAINABLE OPTION TO CONVENTIONAL GIVEAWAYS
VIRTUAL SAFARI: THE UNLIMITED POSSIBILITIES OF THE METAVERSE