| VOK DAMS NEWS
VOK DAMS produces digital european inventor award
VOK DAMS Munich transferred the innovative spirit of the European Inventor Award into the digital space for the European Patent Office and created an exciting award ceremony honoring the creativity, dedication, and achievements of the finalists.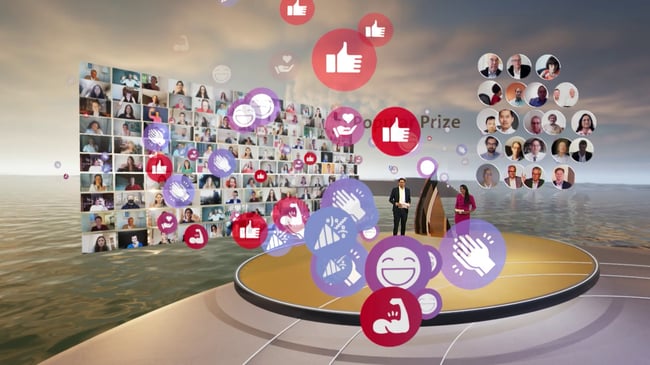 The European Patent Office once again trusted on the expertise of the Munich-based team of VOK DAMS for the production of the European Inventor Award. The award ceremony took in the shape of a digital event open to the public in six languages, attended online in real time by thousands of people.
The European Inventor Award recognizes outstanding inventors from Europe and around the world who have made an exceptional contribution to social development, technological progress and economic growth.
With VOK DAMS the award ceremony became a digital event, representing a clear statement by the European Patent Office on the power of innovation in Europe. In the run-up to the event, a wealth of information about the European Inventor Award was already available to visitors digitally, which thousands of visitors from all over Europe took advantage of.
Within the framework of an interactive "Walk of Fame", the audience was given insights into the inventions of the award winners of the past years before the award ceremony.
VOK DAMS sent the participants of the award ceremony on an inspiring journey through an archipelago of inventions. Water, land and architecture reflected the versatility of the innovative inventions. The individual islands of the archipelago became the stage for the award candidates. Varying in their appearance, the islands each stood for a prize category.
The use of an extended reality LED studio and the creation of digital 3D worlds with a multitude of animations - implemented by VOK DAMS partner madhat GmbH - on the basis of state-of-the-art gaming technology, created an unique digital experience.
The event was broadcasted from a temporary studio at the European Patent Office in Munich. No pre-registration was required for the digital event, so the audience from all over the world could follow the journey of the fifteen extraordinary and award-winning people.