| NEWS
INNOVATION IN THE SPOTLIGHT:
EUROPEAN INVENTOR AWARD 2023
Once again, VOK DAMS Munich took the lead in orchestrating the prestigious "European Inventor Award," presented by the European Patent Office. Innovative concepts and ideas fueled our team, leading to the realization of a remarkable TV award show in Valencia. The ceremony not only garnered extensive viewership but also notably highlighted the essence of creativity, dedication, and accomplishments of the exceptional finalists.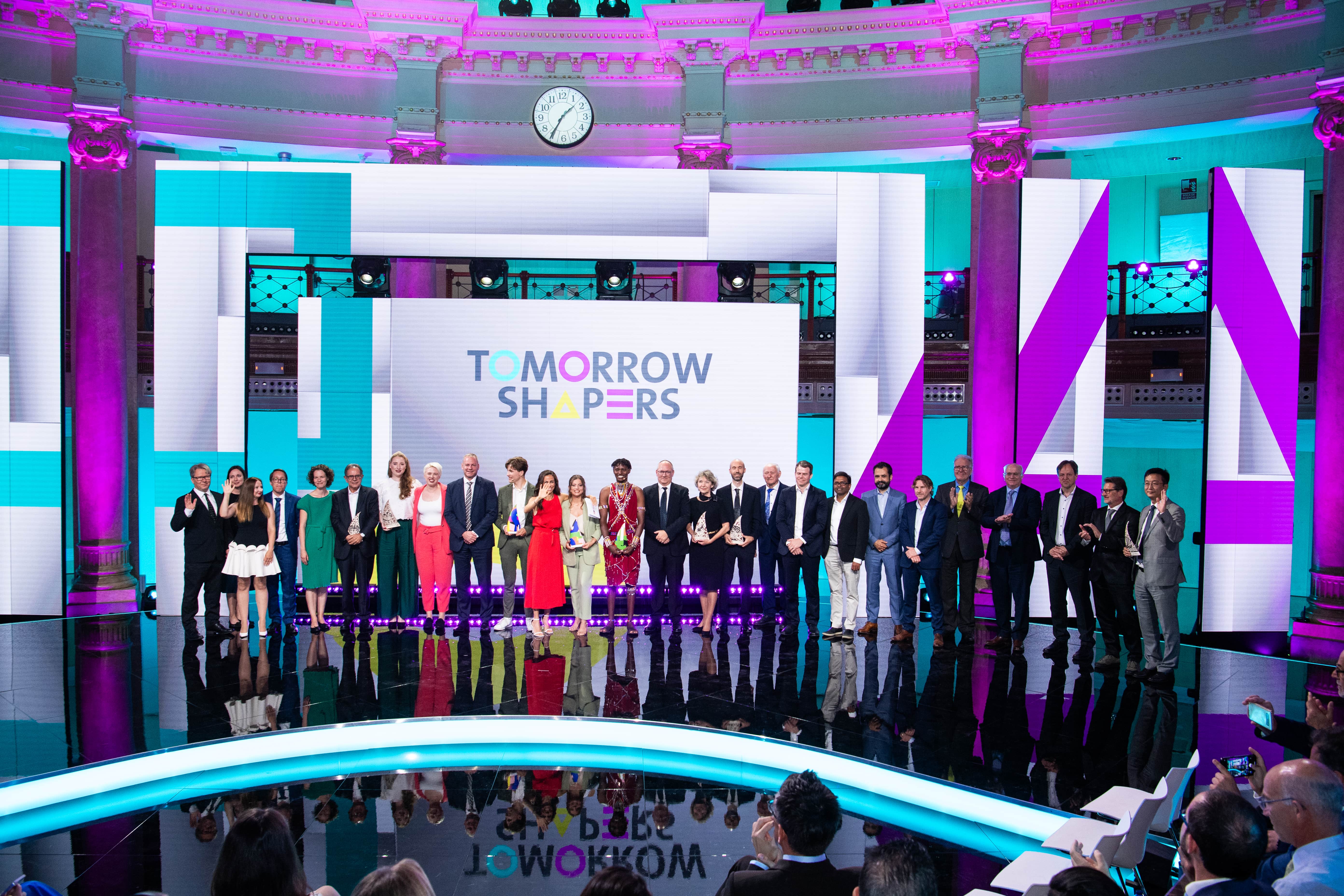 The European Inventor Award ranks among the most significant innovation accolades in Europe. Annually, visionary inventors from Europe and beyond are honored across five distinct categories. Through their exceptional contributions, they have wielded an unparalleled influence on social development, technological progress, and economic growth. Since the previous year, the Young Inventors Prize has also been bestowed upon young, brilliant minds whose ingenious ideas significantly contribute to the United Nations' sustainable development goals.
Three of the winning teams consisted exclusively of female inventors, marking an encouraging stride towards gender equality in the field of invention. Another winning team was determined through the Audience Award – the sole distinction decided by public vote.
For this year's hybrid event, the finalists, including their companions, were invited to Valencia, Spain. From this setting, the event was broadcast in the form of a live TV format. The result was an emotional award ceremony shared with all participants, both on-site and through screens. This extraordinary assembly created a poignant atmosphere that duly celebrated the exceptional achievements and dedication of the awardees.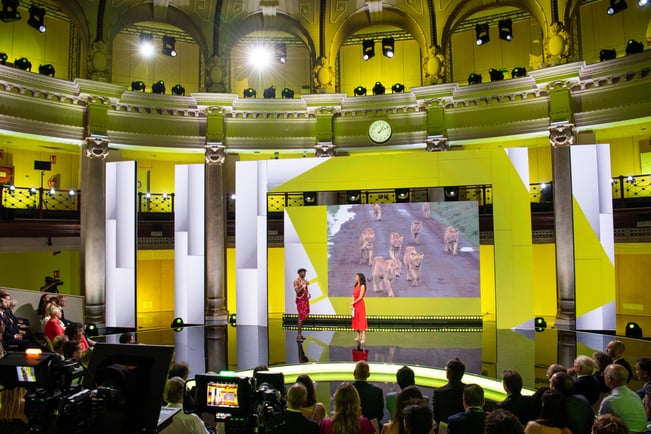 VOK DAMS Munich was responsible for the entire conception and organization of the award ceremony. Since 2007 in a row, VOK DAMS has been in charge of this event, which puts the spotlight on ideas and people who contribute to shaping a better future.
This long-standing partnership not only underlines our expertise at VOK DAMS in the field of events and live-marketing, but also our deep commitment to the mission of this event. Year after year, we strive to create an inspiring atmosphere that celebrates creativity, innovation, and social progress.
We are proud to be part of this event not only because we are allowed to contribute our know-how to its realization. It fills us equally with joy and pride that we can make an active contribution to the recognition of groundbreaking ideas and committed people. Striving for a better future is at the heart of our corporate culture, and working with the Awards allows us to communicate this concern on a broader stage. Every year, we are inspired by the impressive projects and personalities at the heart of this event, and we are passionate about ensuring that their stories are heard and appreciated.
---
RELATED ARTICLES:
AI AS A GAME CHANGER FOR SUSTAINABLE EVENT MANAGEMENT?
SHINE: SUCCESS FORMULA FOR EVENTS
LIVE CAMPAIGNS: EVENTS AS CONTENT CREATORS