| NEWS
DIVING INTO TRENDS & EVENTS WITH ... ChRISTOPHER WERTH, CREATIVE DIRECTOR & CHIEF METAVERSE OFFICER
Christopher Werth is no ordinary creative director. He is also our VOK DAMS Chief Metaverse Officer - a visionary who constantly challenges the status quo of the event industry with his unique concepts and innovative ideas. With his boundless imagination and passion for the Metaverse, Christopher is always looking for ways to explore the uncharted territories of the digital world and create immersive experiences that captivate audiences. We interviewed him to gain insight into his creative mind and thought process.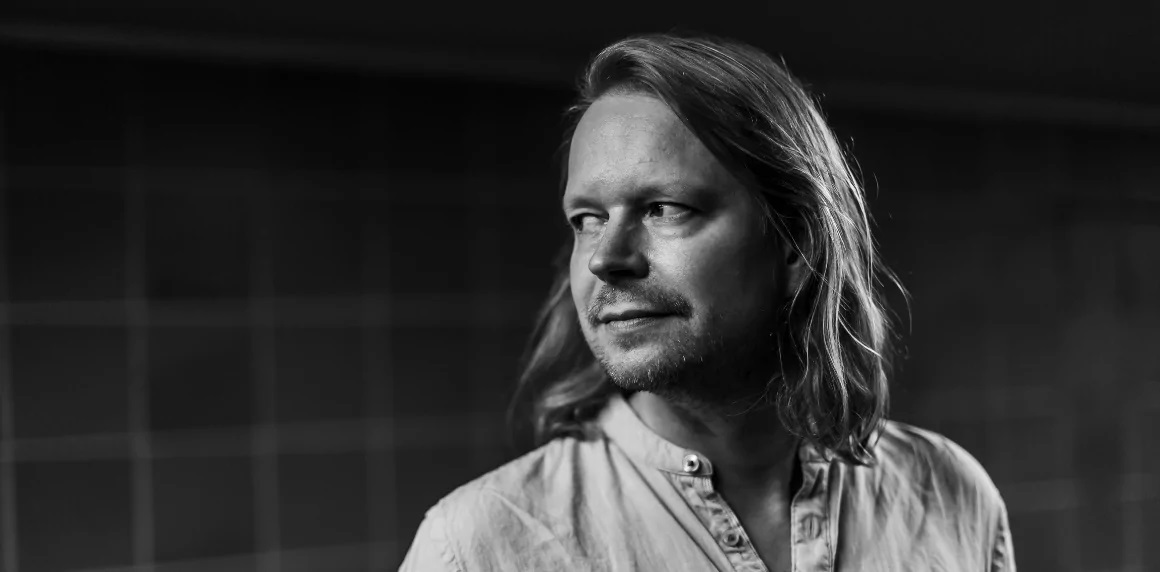 what i particularly like about events ...
1. Events are always unique. People come together every time in unrepeatable constellations and create countless unpredictable moments. We call it serendipity.
2. Events unite people. Many individuals on and behind the stage have a common goal through a special experience and become one unit for the period of time.
3. Events have an immediate effect and you get unadulterated honest feedback. Nobody can click on "Skip Add" at an event. Direct communication.
4. Events are always about the whole. When it starts, everything has to be right. This creates stress and pressure, making Event Manager:in the third most stressful job in the world. But the higher the stakes, the better the endorphins when everything goes right.
I draw creative ideas for event concepts from

...

We always develop new ideas individually for each occasion in order to achieve the goals of our customers and to offer the guests an unforgettable experience. Roughly simplified, you can say that a strong idea is created from two components that have to collide in a nuclear fusion. The first component is a clear strategy. What exactly do we want to move our target group? And the second component is surprising, unpredictable inspiration, which is allowed to come from all areas of the universe. You have to experiment a lot until you get the perfect fusion. That's why I always soak up as much as I can. And with that I justify why I always have to play the latest games, watch series and read books ...
the best event i have ever attended ...
Of course, the best event is always our next VOK DAMS event. The question is difficult to answer because every event is unique and therefore not comparable - apart from dates and event ROI. Let's try anyway: In 2002, I was in Namibia's capital Windhoek at the Independence Stadium for a concert by reggae legend Lucky Dube. Of course, that was an adventure in itself, the big band grooved sensationally, the air was cutting and the mood was extremely exuberant but somehow also relaxed. Clear political messages - but without fanaticism. The message was lived, not just asserted. I especially remember this because Lucky Dube was shot soon after during a raid in South Africa.
FOR ME, THE METAVERSE IS ...
... a new stage for encounters and experiences that ideally combine the strengths of events with digital magic. As Arthur C. Clarke, author of 2001: A Space Odyssey, says: "Any sufficiently advanced technology is indistinguishable from magic". And with inclusivity, because here all avatars are equal for now, and with the appropriate Internet connection, people from all over the world can participate. People have already fallen in love here who then moved in together in reality, a shy DJane has found the self-confidence to perform in clubs through Metaverse gigs, or students have been able to pass exams through vivid big bang simulations. I'm excited to see what happens next.
IF VOK DAMS WERE THE MARVEL UNIVERSE, HERE'S WHO I WOULD BE THE FOLLOWING SUPERHERO ...
Deadpool, maybe. Surprising dramaturgy by breaking the fourth wall, self-healing powers and a weakness for puns.
WHEN FACING CREATIVE BLOCKS, WHAT HELPS ME IS ...
... annoying my colleagues. Devote myself to a completely different topic first. Diving into VR worlds. Playing electric guitar very loudly. Making coffee with the Aeropress. The Pomodoro technique: going completely offline for 30 minutes and only working with pen and paper. But actually, there are no creative blocks. It's important not to panic but to patiently keep going. Good ideas simply need a little time.
VOK DAMS IN 3 Words ...
Go for it.
---
RELATED ARTICLES:
DIVING INTO TRENDS & EVENTS WITH ... SEBASTIAN ADAM
SUSTAINABILITY EXPERT CLAUDIA KRAUSE ON EVENTS OF THE FUTURE
UNLEASH THE METAVERSE AT YOUR EVENT