| NEWS
NEXT LEVEL EVENT DESIGN IN BRAND-NEW OFFICE: VOK DAMS BARCELONA
We're introducing our brand-new office: a cutting-edge Design Studio, strategically located in the vibrant heart of Barcelona. By setting a focus on Artificial Intelligence, this initiative reflects our unwavering commitment to pushing the boundaries of creativity and delivering unparalleled event design, setting a new standard in our field.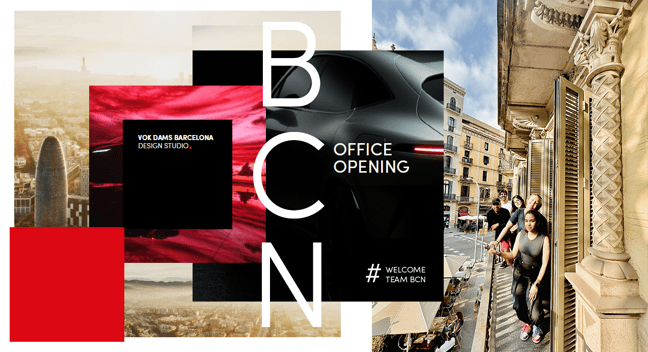 AI POWERS UP AT OUR BARCELONA DESIGN STUDIO
Artificial Intelligence Prompt Engineers, though it may evoke images of science fiction, play an integral role in our recently established Barcelona Design Studio. AI has become an indispensable component of our day-to-day operations, exhibiting remarkable efficiency. From location and venue research to copywriting and project management optimization, AI's contributions are invaluable in terms of time-saving and exploring new creative avenues.
While AI is showing unprecedented capabilities in many areas, one area where it still requires human intervention is visualization. We've all encountered the oddities in AI-generated imagery, such as six-fingered humans or boats inexplicably sailing in reverse. Despite its appellation, AI's capabilities can be somewhat limited without precise guidance. This is precisely where the expertise of the VOK DAMS worldwide Design Studio comes into play.
Our AI prompt engineers are entrusted with the crucial task of ensuring that AI-generated images align with our clients' expectations and adhere to the exacting standards upheld by VOK DAMS. Achieving this harmony between AI's potential and our vision is an art unto itself. Complementing our prompt engineers, the Barcelona studio boasts a dedicated team of 3D and 2D designers, as well as event architects. They bring an added layer of sophistication and realism to AI-generated imagery, where necessary, as the human touch remains pivotal in the realms of events and live marketing.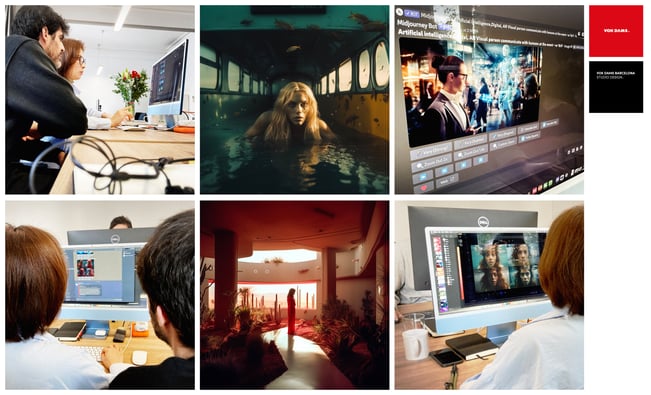 WELCOMING A MULTI-TALENTED CREW ON BOARD
In our newly established Barcelona office, our multi-talented crew is a harmonious blend of creative masterminds, encompassing a spectrum of talents that include creative planners, event strategists, AI prompt engineers, graphic designers, architects, and interior designers.
Our collective expertise allows us to offer an extensive range of creative production services tailored to the unique needs of our clients. From the initial spark of an idea to the grand unveiling of the final masterpiece, our team is there every step of the way to ensure an exceptional event experience.
With Team BCN now an integral part of the VOK DAMS family, we look forward to the exciting journey ahead as we continue to set new standards in event design and redefine creativity in the ever-evolving world of live marketing. Welcome aboard!
---
RELATED ARTICLES:
AI AND CIRCULAR ECONOMY IN THE FOCUS OF EVENTS
CREATING SUSTAINABLE RESULTS: CERTIFICATION ISO 20121
AI DRIVES LIVE: HOW AI IS REVOLUTIONIZING THE EVENT EXPERIENCE